Quotes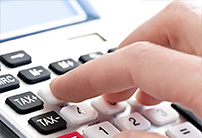 A quote is prepared for each individual assignment.
S & J Translations uses the international standard of charging per word due to the variety of formats and software currently used.
Our company offers very competitive rates. Several factors are taken into consideration when determining the rate, such as, technical nature of the document, turnaround time, volume, computer program used for translation (e.g., translations using spreadsheet (Excel®) and presentation (Power Point®) programs take longer to complete because of formatting considerations), and source language. Send us a MSWord file or PDF file of your project/document to prepare an estimated quote with an estimated turnaround.
Write to us with any questions concerning your proposed project. If you wish, send us 1 or 2 paragraphs from your proposed project or from any other similar material, which we will complete and send back to you at no charge as a sample translation for your review.
Please go to Contact Us to initiate contact with us with our inquiry form and we will get back to you as soon as possible.
Send Us Your Document And Receive An Estimated Quote