Quotes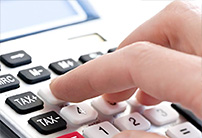 A quote is prepared for each project/document. S & J Translations uses the international standard of charging by word if the number of words can be counted by the word count function in MSWord©. If your document is scanned and is sent in the PDF format, S & J Translations will prepare a quote based on the number of pages in the document.
Our company offers very competitive rates. Several factors are taken into consideration when determining the rate, such as: the technical nature of the document's content, the requested turnaround time compared to the document's volume, the computer program used for the translation. For example, text translated in a spreadsheet program, like Excel©; a slide show presentation program, like MSPower Point©; a desktop publishing program like MSPublisher©; take much longer to complete because of formatting considerations. Send us a MSWord© file or PDF file of your project/document with your ideal turnaround and we will analyze it and prepare a quote with a turnaround at no cost or obligation for you.
Write to us with any questions concerning your proposed project. If you wish, send us 1 or 2 paragraphs from your proposed project or from any other similar material, which we will complete and send back to you at no charge as a sample translation for your review.
Send us your project/document and receive a quote.
An error ocurred while submitting your form. Please try again later.